Contact for Ambassador Details:
INSTAGRAM: @VEYELASHOFFICIAL
EMAIL: Info@veyelashfatory.com
Ambassador Introduction & Honest Review
Julia
When it comes to being a lash tech, finding great quality products can definitely be a tough game of trial and error. However, I can definitely say without a doubt that Veyes is by far my favorite lash brand. With high quality lashes that not only affordable, fan beautifully, hold their curl, but also are true to their curls.
Favorite Products: Cashmere lash &Super Bonder
The cashmere lashes in .03 truly fan like butter, to help create those fluffy wide or narrow fans great for soft feathery sets. Now the Premium lashes in .05 & .07 are the perfect lashes to create those beautiful wispy textured sets such as "Strip Lash Effects" and even the ever popular "Wet Sets". If you're struggling with retention issues then Veyes "Extended Retention" glue paired with their "Super bonder" will definitely be your new Go-To combo. Trust me when I say don't hesitate to purchase from Veyes you won't be disappointed.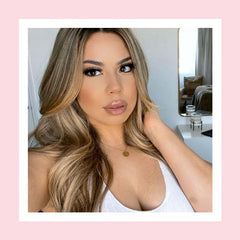 Bia
Hi, I'm Bia. I'm a Brand ambassador for 𝐕𝐄𝐘𝐄𝐋𝐀𝐒𝐇 and have been a lash Artist & instructor for 4+ years!
Favorite Products: Premium lash &Super Bonder
My favourite products are the super BONDER because it extends lash retention every time and gives that extra boost my clients need. Their premium lash trays are my go to when I am making lash fans. I love 𝐕𝐄𝐘𝐄𝐋𝐀𝐒𝐇 products because they are great quality at affordable prices. I can recommend anything on their site knowing these products really work and support lash artists in what they do best!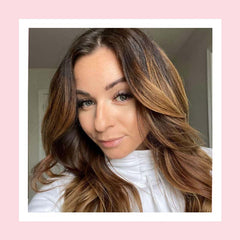 Alisha 
Hi, My name is Alisha and I am the face behind Mysa Beauty! I have been lashing for almost 3 years and Veyelash products are by far my favourite.
Favorite Products:

Veyelash breathable tape 
All the lashes I use are from Veyelash and I highly recommend them, they are so soft and fan like butter. I also get most of my accessories from them too and they never fail to amaze me. I've always struggled with finding the perfect tape and recently I have been trying out the Veyelash breathable tape and I am so impressed!!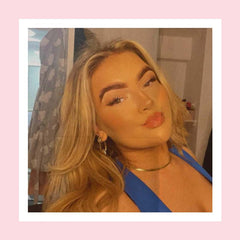 Anna
I am a licensed esthetician and have been a lash artist for 2 years now. I love doing full volume sets, especially with Veyelash lash trays!
Favorite Products:

 0.03 Lash & Everlasting glue

 
The .03 lash trays make fanning so easy and makes lashing so much quicker for me. I am always able to achieve such full looks because the wide fans made with Veyelash lash trays. I always get compliments from my clients about how soft their lashes are. I use the everlasting lash glue only from Veyelash which gives me the best retention for my clients and I never run out. The Veyelash super bonder is how I cure the glue on every set I create. Every-time I order its fast shipping and I find cute little gifts in my box. I have and will forever recommend this company to any lash artist!! I know that I can rely on good quality products and great service.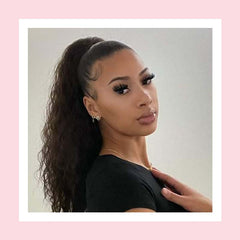 Monica 
I have been in the lash industry for a year and 8 months now. I can officially say that my favorite set of lashes has become a mixture of wispy and wet set! I love combining the two because it creates such a beautiful blend between natural and volume without it being overly dramatic.
Favorite Products:

 Cashmere Lashes
My favorite lash product from @veyelashofficial would have to be their cashmere lash collection  they are one of THE softest and fluffy lashes i've ever used. They are perfect for creating that nice dark lash line! One of the reasons I have joined veyelashofficial's ambassador team is because they have seen the potential in me as an artist and that keeps me going ️ They have been so supportive and I am forever grateful for the opportunity to grow with the team.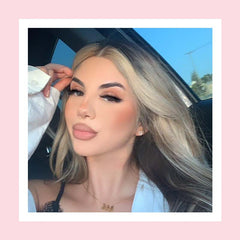 Michigan
I have been lashing for 4 years and i specialize in volume. I love high quality products like @veyelashofficial.
Favorite Products:

 Self Fanning Lashes
Their fast fanning lashes and premium lashes are my favourite. I'm all about snatched bases.